RICK TEJADA-FLORES is a documentary filmmaker with more than 40 years of work in film and television.
His first media job was as a filmmaker on KQED's pioneering news show NEWSROOM.
He made his first film, Si Se Puede! for the United Farmworkers Union in 1973.
Later he was the first director of public television's Latino Program Consortium at KCET, where he created and distributed the PRESENTE series.
Since 1982 he has been an independent producer/director. Among his credits are Si Se Puede!; Go Chanting, Libre!; Elvia, the Fight for Land and Liberty; Rivera in America; The Fight in the Fields, Cesar Chavez and the Farmworkers Struggle; Jasper Johns, Ideas in Paint; Race is the Place; The Good War and Those Who Refused to Fight It; Orozco, Man of Fire; and six exhibition films for the American Encounters exhibition at the Smithsonian Institution's National Museum of American History.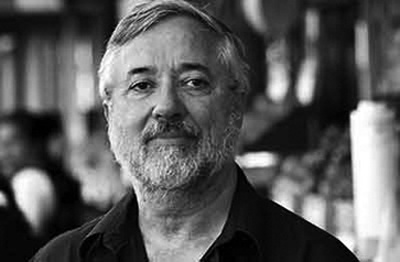 Rick's films have been presented on PBS, the Sundance Channel, History en Español, Channel Four UK and YLE Finland; exhibited at the National Museum of American History and the British Museum; and shown at the Sundance Film Festival and many others.
His awards include the John O'Connor Award of the American Historical Association, the Erik Barnouw Award of the Organization of American Historians, two CINE Golden Eagles, An ALMA award, and many festival prizes.