Films on Latino Life, Culture & more...
What do Diego Rivera, Cesar Chavez, Elvia Alvarado, lowriders, and latino poets have in common? They are all part of untold stories about latino culture, history, society and politics… Forgotten, left out, overlooked, misunderstood...
For some, these films will open doors. For others, these documentaries offer the chance to see their own stories told for the first time and to share them with the rest of us...
OUR LATEST PRODUCTION
See more at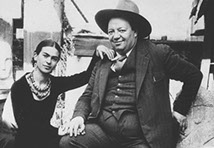 RIVERA IN AMERICA
the great Mexican muralist's years in the USA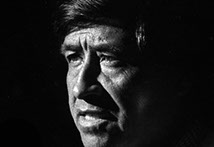 MY BOLIVIA
Remembering What I Never Knew
A filmmaker's journey into the secrets of his family's past, and the dramatic story of his South American roots.
Help fund this film. Go to BEACON READER.
Click H E R E
All contributions will be matched dollar for dollar.
LOW 'N' SLOW,
the art of lowriding, a cultural history
GO CHANTING LIBRE!
Chicano poets in America
¡SI, SE PUEDE!
Cesar Chavez & early days of the Farm Workers Union
ELVIA
The Struggle for Land and Liberty in El Savador
OROZCO, man of fire
A film biography of another great Mexican muralist
ALTURAS FILMS
2600 10th Street, # 417, Berkeley California 94710
​